Originally published April 3, 2012 at 9:00 PM | Page modified April 3, 2012 at 9:33 PM
Amazon.com's statement regarding warehouse safety
Timeline: How the fortunes of Amazon and Jeff Bezos have grown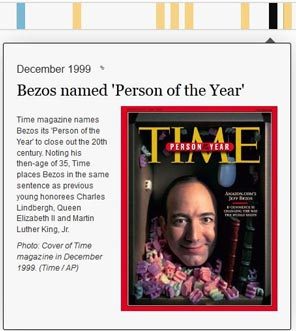 No comments have been posted to this article.
Amazon.com gave The Seattle Times this statement on warehouse safety:
"Since we ship hundreds of millions of packages a year, employ tens of thousands of associates, and record millions of work hours, it isn't possible to accurately portray the effectiveness of our procedures with anecdotes. To accurately reflect our operations, any reporting must focus on examining our safety record as measured against relevant industry benchmarks.
"We measure progress on safety using the 'recordable incidence rate,' which is the primary metric defined by the Occupational Safety and Health Administration, the federal agency that oversees workplace safety. This rate represents the number of recordable injuries and illnesses per 100 full-time employees (permanent and temporary) per year. Work-related injuries and illnesses are recordable if they result, for example, in medical treatment beyond first aid, restricted work activity, or days away from work.
"From January 1, 2006, to September 30, 2011, our U.S. fulfillment network had an annual average recordable incidence rate ranging from 2.5 to 4.2. These rates are lower than for auto manufacturing, the warehousing industry, and even for department stores.
"To put it simply, it's safer to work in an Amazon fulfillment center than in a department store.
"In addition to our focus on safety, we also pay fulfillment center associates 30 percent more than traditional physical retail store employees.
"Safety is our top priority, and we will continue to innovate and further improve our safety practices. We will continue to raise the bar for ourselves, and also take it as a goal to be the standard-setting company for safety practices in the warehousing, distribution and fulfillment industries. Thank you for providing this opportunity to comment."