Originally published March 31, 2012 at 10:30 PM | Page modified April 11, 2012 at 5:19 PM
Behind the Amazon.com smile: About this series
In a four-part series beginning today, The Seattle Times gives readers a glimpse inside the company.
Timeline: How the fortunes of Amazon and Jeff Bezos have grown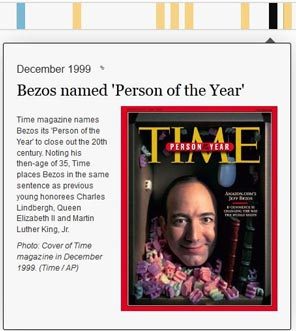 No comments have been posted to this article.
From the moment Jeff Bezos launched Amazon.com in a small Bellevue house in 1994, it has cultivated a reputation as the consumer's friend.
Even the company's logo sports an inviting smile.
That obsession with personalized customer service — "If you enjoyed this product, let me tell you about that one!" — has helped Amazon grow into a global behemoth. Last year, sales topped $48 billion and its headquarters, sprawled across nearly a dozen buildings, has remade Seattle's South Lake Union neighborhood.
But as Amazon prepares to turn 18 this summer, its practices are drawing increasing scrutiny, from civic leaders in its hometown to lawmakers around the country, from business partners to labor activists.
In a four-part series, The Seattle Times gives readers a glimpse behind the Amazon smile.
We found that the company is a virtual no-show in the civic life of Seattle, contributing to nonprofits and charities a tiny fraction of what other big corporations give. In the political world, the company's hardball efforts to fend off collecting sales taxes — a key advantage over brick-and-mortar stores — has ignited a backlash in several states. In the publishing world, smaller companies have begun to publicly criticize Amazon's bullying tactics. And in some of its warehouses around the country, Amazon is drawing fire for harsh conditions endured by workers.