Originally published March 31, 2012 at 10:45 PM | Page modified April 1, 2012 at 11:29 AM
Amazon issues statement on its role in the community
Timeline: How the fortunes of Amazon and Jeff Bezos have grown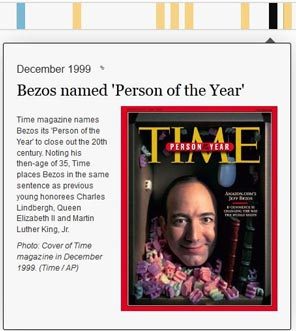 No comments have been posted to this article.
Amazon officials declined to be interviewed or answer written questions for this story. Instead, they provided this general response:
"At Amazon, if we do our job right, our greatest contribution to the good of society will come from our core business activities: lowering prices, expanding selection, driving convenience, driving frustration-free packaging, creating Kindle, innovating in web services, and other initiatives we'll work hard on in the future.
"We also contribute to the communities where our employees and customers live. Our contributions can be seen in many ways — through our donations to dozens of nonprofits across the United States, through the disaster relief campaigns that we host on our homepage, through our employees' volunteer efforts, through the grants that we make to the writing community, and through the Amazon Web Services credits that we provide to educators.
"We support several local and national nonprofits with cash and product donations, and we will continue to donate across the United States over the coming years."