Thursday, January 6, 2011 - Page updated at 03:30 PM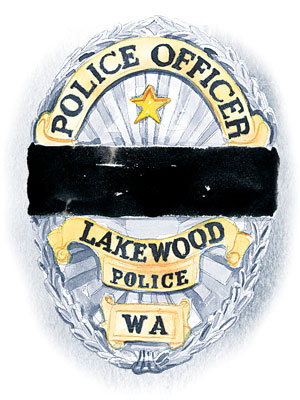 The slaying of four Lakewood police officers
On the morning of Nov. 29, 2009 — the Sunday after Thanksgiving — four uniformed Lakewood police officers were fatally ambushed in a coffee shop outside of Tacoma. Over the next 40 hours, the region was gripped with fear, as the gunman — identified as ex-convict Maurice Clemmons — was at large, still armed and certainly dangerous.

Sergeant Mark Renninger, Officer Tina Griswold, Officer Ronald Owens, Officer Gregory Richards
By Tuesday morning, Clemmons was dead, killed by a Seattle police officer in a routine traffic investigation. The story continued to unfold in the pages of The Seattle Times and on Seattletimes.com, as the community mourned the loss of Sergeant Mark Renninger and officers Tina Griswold, Ronald Owens and Gregory Richards — and as more information emerged about the criminal path of Maurice Clemmons.

Winner of the 2010 Pulitzer Prize for Breaking News Reporting
Four officers shot; a suspect identified
Originally published November 29, 2009 at 11:02 AM
A 37-year-old Tacoma man, Maurice Clemmons, is being sought for questioning in the execution-style shooting of four Lakewood police officers this morning, according to two law-enforcement sources.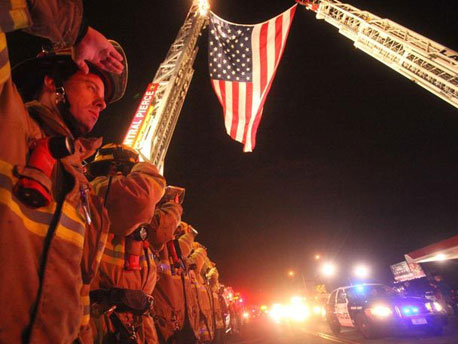 Erika Schultz / The Seattle Times
After 40-hour manhunt, gunman is killed
Originally published November 30, 2009 at 11:01 PM
On Monday night, the Sheriff's Office launched a series of tactical operations targeting the homes of relatives and friends believed to be helping Clemmons.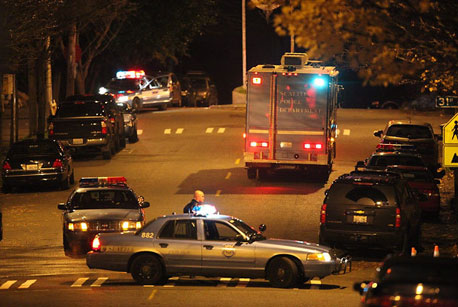 CLIFF DESPEAUX / THE SEATTLE TIMES
Maurice Clemmons, the suspect wanted in the slaying of four Lakewood police officers, was shot and killed in South Seattle early this morning.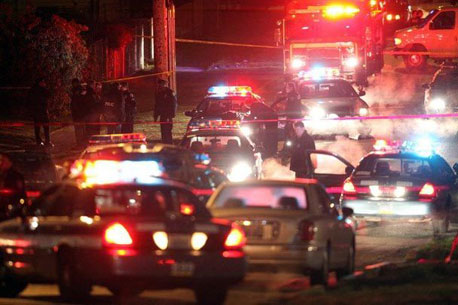 CLIFF DESPEAUX / THE SEATTLE TIMES
Community mourns four fallen officers
Originally published December 1, 2009 at 9:44 PM
A steady stream of people came to pay their respects to the fallen officers -- parents with infants and old people with canes, men in business suits and a couple in biker leathers, teenagers in sweat pants and in skinny jeans. And standing guard, in the empty parking lot outside Forza Coffee, dozens of police officers from a half-dozen nearby towns -- Milton, Sumner, Puyallup, Des Moines, University Place and Graham.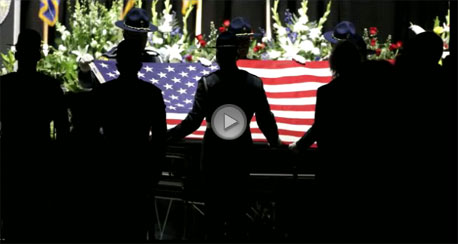 Originally published December 1, 2009 at 9:44 PM
There was biting cold and hours of waiting. There were mourners pouring in by the bus load, from Bozeman and Boston, Las Vegas and Lake Stevens. There was pain and sadness and anger. Yet at the memorial service for the four fallen Lakewood police officers held Tuesday at the Tacoma Dome, it was strikingly quiet.
Maurice Clemmons and the criminal-justice system
Originally published December 6, 2009 at 12:15 AM

When Maurice Clemmons moved to the Northwest, he brought with him the demons of his Arkansas past. A week ago, he shot and killed four Lakewood police officers, a crime that has shattered families and generated such tension between Washington and Arkansas that both states' governors talked at length Thursday to lower the heat.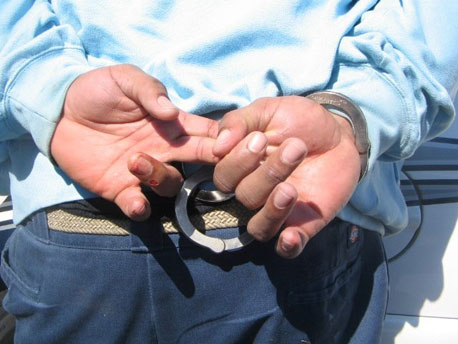 Pierce County Sheriff
Did Maurice Clemmons, who assassinated four police officers last Sunday, live a crime-free life for the first five years he was in Washington? It's difficult to answer with certainty. But records from police, state corrections and federal law enforcement strongly suggest the answer is no.
Editorials, opinions and letters to the editor
Originally published December 2, 2009 at 4:17 PM
Civil disagreements, with Lynne Varner and Bruce Ramsey of the Seattle Times editorial board, is a weekly feature of the Ed Cetera blog. Here Lynne and Bruce debate gun control laws in the wake of the shooting deaths of four Lakewood, Wa. police officers and a month earlier, a Seattle Police Officer.
Originally published December 3, 2009 at 3:58 PM
There is justice to be served, grief to be processed, anger to be vented. Unfortunately, this incident is being used by some to justify their racist ideology ["Manhunt creates unease for black men," News, Dec. 1], rather than to question a criminal-justice system that obviously needs fixing.
Continuing coverage: the community and the legal aftermath
November - December 2009
Originally published November 30, 2009 at 10:48 PM
As governor of Arkansas, Mike Huckabee had a hand in pardoning or commuting many more prisoners than his three immediate predecessors combined. Maurice Clemmons, the suspect in Sunday's slayings of four Seattle-area police officers, was among them.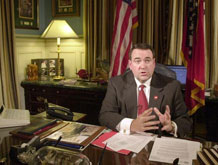 SPENCER TIREY / ASSOCIATED PRESS
December 2, 2009
December 3, 2009
December 4, 2009
December 7, 2009
December 8, 2009
December 9, 2009
January - April 2010
Originally published January 18, 2010 at 9:33 PM
In emotional testimony Monday night, family members of four slain Lakewood police officers asked lawmakers in Olympia to make changes to a system they say failed their loved ones.
February 13, 2010
The man who fatally shot four Lakewood police officers described his deadly intentions over and over in conversations with his wife and others.
February 3, 2010
February 11, 2010
February 26, 2010
March 4, 2010
March 10, 2010
March 31, 2010
April 5, 2010
April 6, 2010
April 7, 2010
April 8, 2010
April 9, 2010
April 13, 2010
April 24, 2010
View PDFs from the Times print edition from the week of the Lakewood Police shootings.