PART 1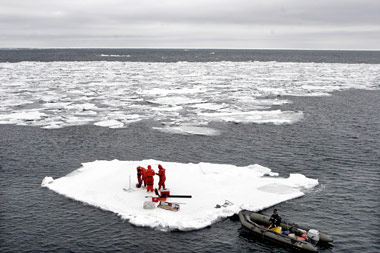 PHOTOS BY STEVE RINGMAN
Upheaval on the edge of the ice
The nation's richest ocean ecosystem is in the midst of a major upheaval, and scientists suspect global warming is at least partly to blame. Scientists who spent a month on a University of Washington research vessel this spring are trying to figure out what the future holds for the region called America's "fish basket."
PART 2
Scientists at sea: hard work, and a bit of fun
Researchers aboard the Thomas G. Thompson study seals, plankton, birds and fish to measure the effects of global warming. They also struggle with seasickness, battle for research time – and get plenty to eat.