Sunday, September 18, 2011 - Page updated at 05:08 p.m.

The Elwha River: vision of a restored ecosystem
When the dams were constructed, they disabled what was once a chaotic, noisy, life-filled river. The salmon could no longer swim upriver to spawn. Trees were no longer nourished by the nitrogen-rich remains of salmon dragged into the woods by predators and scavengers. Eagles and otters dwindled in the upper reaches. Restoring the river and watershed is a complicated process that could take as long as 100 years. View this graphic as a PDF.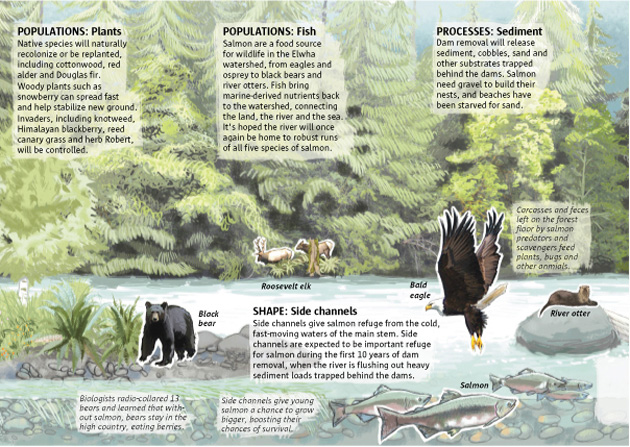 Share your thoughts
Have you ever taken a trip to or hiked along the Elwha River? Share your stories and photos with us here.