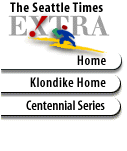 Copyright © 1997 The Seattle Times Company
Sunday, June 29, 1997
Ross Anderson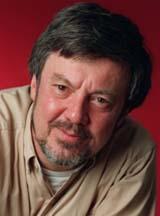 Ross Anderson finds it hard to believe he will soon be 50.
After five years as a Seattle Times editorial writer and political columnist, Anderson has returned to the newsroom to cover the Pacific Northwest and the people, natural resources and conflicts that define it. Itıs a dream assignment for a quintessential conflicted Northwesterner who left central California 32 years ago, kayaks with a cigarette in his hand, doesnıt fish but smokes his own salmon, collects antiquarian books, recycles agnostically and remains awed by the North.
A Times journalist for more than 26 years, Anderson was part of the team that won the 1990 Pulitzer Prize for coverage of the Exxon Valdez oil spill.