Originally published March 26, 2014 at 9:10 PM | Page modified March 28, 2014 at 2:30 PM
Precious time wasted in critical first hours after slide, some say
Two Snohomish County politicians are second-guessing the initial response to Saturday's mudslide, saying local officials should have more quickly understood the magnitude of the disaster and called for outside assistance.
Seattle Times staff reporter
Oso landslide: Comprehensive coverage of the March 22 disaster and recovery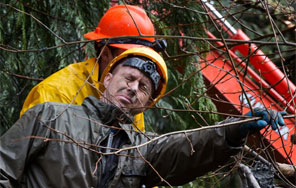 The Seattle Times
A collection of stories and visuals about the disaster, why it may have happened and the people it affected.
Interactive: Building toward disaster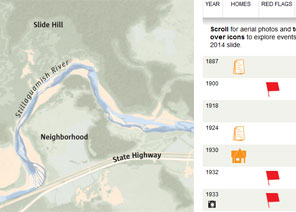 THE SEATTLE TIMES
Use an interactive to see how, even as warnings mounted, homes kept being built in slide-prone Steelhead Haven.
Remembering the victims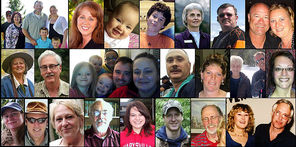 Compiled by The Seattle Times
Read about the lives of the victims.
Interactive map: A detailed view of the neighborhood hit by the landslide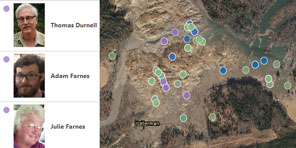 Garland Potts, Cheryl Phillips / The Seattle Times
Use an interactive tool to see the landslide's deadly path.
No comments have been posted to this article.
As days continue to pass without any sign of life in the vast wreckage, some local politicians are increasingly second-guessing how officials responded in the critical first hours after the deadly Oso mudslide.
State Rep. Elizabeth Scott and Snohomish County Councilmember Ken Klein say officials should have more quickly recognized the magnitude of the disaster, asked for experienced assistance and allowed knowledgeable locals to help.
Instead, Scott and Klein say, officials wasted precious time trying to handle a difficult situation on their own.
"There was a real shortage of common sense in this whole mess," Scott said. "It's just ridiculous."
The commander of the Washington National Guard said Wednesday that he offered his help to county emergency-management officials last Saturday and Sunday but it wasn't accepted until midday Monday. A spokeswoman for the Federal Emergency Management Agency (FEMA) said its help was requested around noon on Monday.
The National Guard has a 50-person search-and-extraction team with experience and specialized equipment. FEMA has a nationally recognized 65-person urban search-and-rescue team.
Both teams arrived to help Tuesday, long after any sign of survivors was reported in the debris.
At least 25 people are believed dead in the massive mudslide above the North Fork of the Stillaguamish River, although only 16 bodies have been identified. Dozens have been reported missing.
State law dictates that local authorities control disaster-response efforts. The National Guard, for example, cannot be deployed until requested.
County officials defended their response, insisting that they never rejected assistance and that additional rescuers wouldn't have helped over the weekend because the ground was too dangerous to attempt extraction operations.
Bill Quistorf, a county sheriff's deputy, said in a Wednesday news conference that everybody that could have been saved was rescued by helicopter within three hours of the mudslide.
But John Pennington, the county's emergency-management director, acknowledged at another Wednesday news conference that officials did not fully understand what they were facing immediately. "I received a phone call that there was a landslide, and we started pulling the data, and none of us could get there," Pennington said, adding that "candidly, you don't want to call out those (state and federal) assets until you absolutely need them."
Several local emergency-management officials and experts declined to speak on the record about how Snohomish County handled the response.
But one retired forest-service officer who has participated in "hundreds" of disaster responses, including the response to Hurricane Katrina, said the county bungled its initial reaction to the slide.
Pete Selvig, who lives in Darrington and volunteered to help after the slide, said officials did not have the staffing or management structure in place for an effective response and should have called for state and federal assistance immediately.
"I'm not a political person, just a civilian, but I was totally frustrated from day one," Selvig said.
"For those first three days, they were unorganized," he added, noting that the response and coordination did improve by Tuesday.
Klein, the County Council member, said he was particularly upset with the lack of communication between the rescue efforts on the west side of the slide, based in Arlington, and the efforts on the east side, based in Darrington.
Scott, the state lawmaker, said she was especially concerned that officials did not allow local residents to volunteer to help search for bodies.
Despite the Washington National Guard not getting called into action immediately, Major General Bret Daughtery, the guard commander, said it was unfair to play "Monday-morning quarterback" with a 5-day-old rescue effort.
"Hindsight is always 20/20," Daughtery said. But, he said, "my belief is that everybody up there in Snohomish County did the absolute best they could in a very tough situation."
Staff reporter Sandi Doughton contributed to this report. Brian M. Rosenthal: 206-464-3195 or rosenthal@seattletimes.com. On Twitter @brianmrosenthal

Four weeks for 99 cents of unlimited digital access to The Seattle Times.
Try it now!