Originally published March 24, 2014 at 3:21 PM | Page modified March 24, 2014 at 4:35 PM
Editorial: In awe after Snohomish County mudslide; praise for the responders
Saturday's massive hillside collapse in Snohomish County has stirred a grieving community to act in heroic and generous ways.
Seattle Times Editorial
Oso landslide: Comprehensive coverage of the March 22 disaster and recovery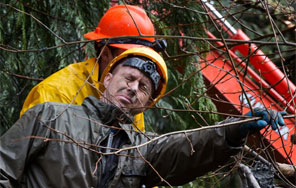 The Seattle Times
A collection of stories and visuals about the disaster, why it may have happened and the people it affected.
Interactive: Building toward disaster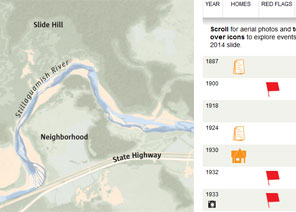 THE SEATTLE TIMES
Use an interactive to see how, even as warnings mounted, homes kept being built in slide-prone Steelhead Haven.
Remembering the victims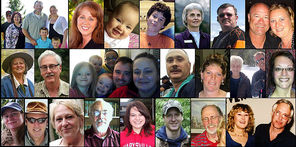 Compiled by The Seattle Times
Read about the lives of the victims.
Interactive map: A detailed view of the neighborhood hit by the landslide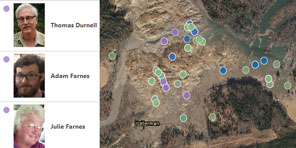 Garland Potts, Cheryl Phillips / The Seattle Times
Use an interactive tool to see the landslide's deadly path.
No comments have been posted to this article.
SATURDAY morning was a time for errands and youth baseball games, for catching up on spring yard work and maybe some fishing. Then, without notice or pause, that morning became a frantic search-and-rescue operation for a neighborhood suddenly gone.
The sheer catastrophic size of the Snohomish County mudslide along the Stillaguamish River is chilling. An entire hillside collapsed, dumping an estimated 15 million cubic feet into the river and covering homes and a highway under 20 feet of mud.
In the coming weeks, it will be important to understand how local and state agencies responded to previous smaller slides — in 1967 and 2006 — in the same area. Was mitigation sufficient to ensure community safety? Snohomish County Emergency Management director John Pennington said yes on Monday. "Very candidly, I just don't think anybody saw this portion, the back portion, would come through."
With at least 14 deaths confirmed Monday, Snohomish County has compiled a list of 108 people who are unaccounted for. Don't mistake that for a death toll, as some news outlets have. Rescue operations suggest there may be some overlap. The list is expected to "decline dramatically," officials said.
The herculean response by first responders, searching with dogs, hovercraft and airborne surveillance, has been admirable. Their job is complicated by a nightmarish scene, so destabilized that crews had to be pulled back as the slope appeared ready to shift. One firefighter said, "It's much worse than everyone's been saying."
The outpouring of community assistance has already swamped shelters with clothing and other items. Money is least complicated and most flexible. Contributions to the American Red Cross of Snohomish County should be earmarked to Oso mudslide victims, to ensure the money goes to them.
For now, there is no making sense of the "why?" of Saturday's tragedy. But there is a lesson in the question of "what if?"
Heed the government recommendation to be ready to survive a catastrophe — whether it's a mudslide or an earthquake for which the region is overdue. Build a disaster plan, and a disaster kit, as recommended by Puget Sound regional emergency managers. Go to: makeitthrough.org
Such preparations have served well the town of Darrington, which became the temporary home to many displaced by the mudslide and subsequent flooding.
The breadth of the Earth's sudden movement on Saturday should freeze us with awe, and with grief. And then it should be a catalyst to act. Prepare for the worst because a regular Saturday morning can swiftly turn into a rescue operation.
Editorial board members are editorial page editor Kate Riley, Frank A. Blethen, Ryan Blethen, Sharon Pian Chan, Lance Dickie, Jonathan Martin, Thanh Tan, William K. Blethen (emeritus) and Robert C. Blethen (emeritus).

Four weeks for 99 cents of unlimited digital access to The Seattle Times.
Try it now!