Monday, April 30, 2012 - Page updated at 10:25 AM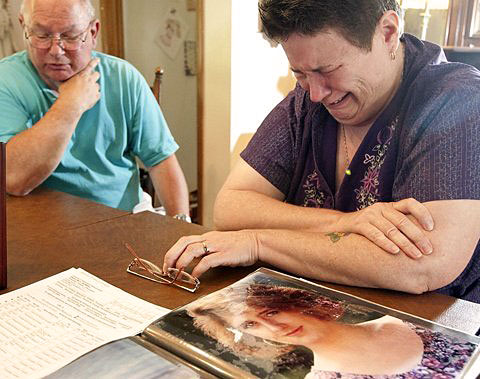 Photo by Mike Siegel / The Seattle Times
Sara Taylor, mother of former King County 911 dispatcher Angeline Burrell, describes her daughter's battle with disabling chronic pain and her overdose death from methadone. At left is Taylor's husband, Dale.
To cut costs, Washington steers Medicaid patients to a narcotic that costs less than a dollar a dose. The state insists methadone is safe. But hundreds die from it each year — and more than anyone else, it's the poor who pay the price.

---
More in the series: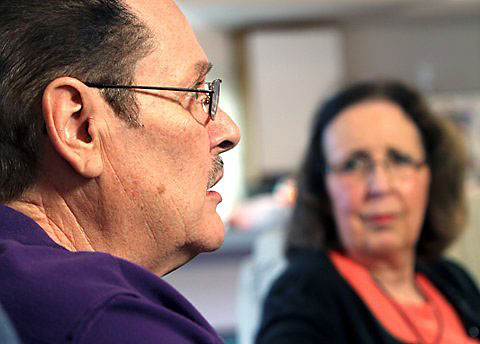 Photo by Mike Siegel / The Seattle Times
Charles Passantino, who suffers from chronic pain, was cut off from his medicine as a result of a 2010 state law. At right is his wife, Jennifer, in their Tacoma-area home.
It was meant to curb rising overdose deaths. But Washington's new pain-management law doesn't specifically address methadone — by far, the state's number-one killer among long-acting painkillers. The law also makes it more difficult for doctors to treat pain, causing many to stop trying, leaving legions of patients without life-enabling medication.

---
More in the series: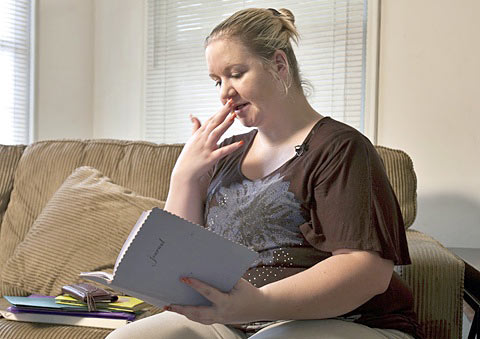 Photo by Mike Siegel / The Seattle Times
Alina Heywood, of the Portland area, reads from a journal kept by her mother, Eileen Crothers. "I lost my mom way too soon," Heywood says. Crothers overdosed on methadone, a potent and unforgiving painkiller.
The Vancouver clinic's high doses — "Take 10 every 6 hours," one painkiller prescription said — reveal murky regulations and Washington state's anemic response.

---
More in the series:
Methadone consumption and deaths: Numbers tell the story