Saturday, September 17, 2011 - Page updated at 05:39 p.m.

How much is 24 million cubic yards?
One of the biggest tasks in Elwha Dam removal is managing the controlled release of about 24 million cubic yards of sediment trapped behind it and Glines Canyon Dam. The plan is to let the river do the work, gradually rinsing the material downstream and redistributing it. Taking it away with excavators and trucks was determined to be too expensive and generate too much truck traffic. View this graphic as a PDF.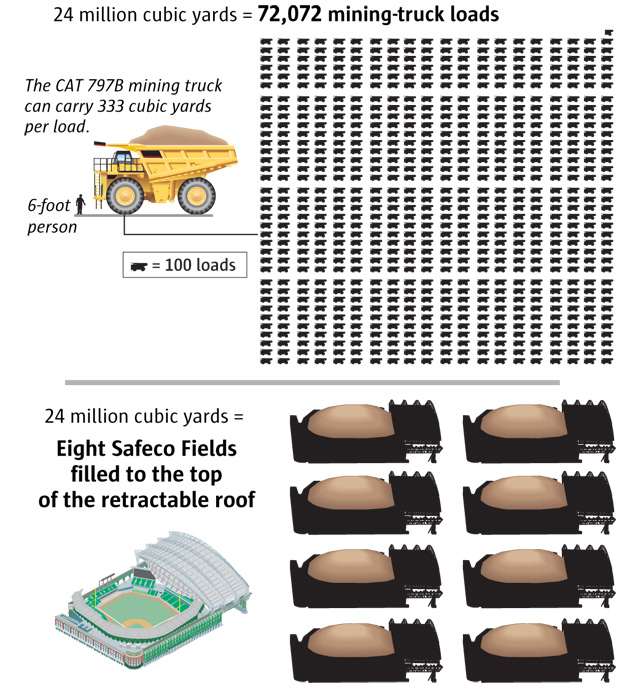 Share your thoughts
Have you ever taken a trip to or hiked along the Elwha River? Share your stories and photos with us here.